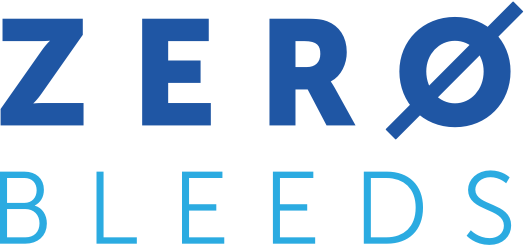 Terms of Use
This section states the Terms of Use under which you ("User" or "You") may use the Zero Bleeds platform made available as a piece of software (the "Software") owned by Shire Plc. (hereinafter: "Shire", "our," or "us"), and/or operated by ENSO Studios Pty Ltd or other service provider as listed on the Zero Bleeds website https://zerobleeds.com.sg to access and input data on patients in order to improve their hemophilia treatments. By accessing and using the Software, you acknowledge that you have read, understand and agree to be legally bound by these Terms of Use and the terms and conditions of Shire's Privacy Policy, which are incorporated herein by reference. If you do not agree to or cannot comply with these Terms of Use in their entirety, you are not authorized to use the Software. Shire may modify these Terms of Use at any time at its discretion by updating this posting. However, you will be informed of such changes by a notice on the Software. You will be asked to agree to the changes before you access the Software. If you do not agree to, or cannot comply with the revised Terms of Use, you must stop using the Software.
If you have any questions, comments, concerns or complaints about this Terms of Use, please contact your Practice Administrator, who grants You access rights to the Software. If required by law, Shire has appointed a local representative.
Access to the Software
Shire does not verify the identity or professional credentials of Users utilizing the Software. You agree to seek User access rights to, and to use, cause, or permit the use of, the Software for lawful and ethical purposes, and in accordance with Shire's design and authorized functions only, in accordance with these Terms of Use. You agree and will be responsible for determining the scope of lawful and ethical use in accordance with your own professional credentials, applicable law, and any other applicable obligations or restrictions.
Purpose and Use of Software
The Software is provided online on a website and is developed to support hemophilia patients and licensed healthcare professionals. The content on this website, including all information, text, graphics, images, hyperlinks, illustrations, designs, icons, photographs, documents, products, computer programs, services and written and other materials (collectively, the "Materials"), might contain information on medical and health-related topics and such information is for general guidance purposes only. It is the ultimate decision of each User to decide which treatment and related products are appropriate for which type of patient.
The Software is designed to support patients and Users monitor patient bleed incidents, medication infusion and treatment regime. The Software is intended for use in patients 1 year of age or older; the User will not be able to create a profile for a patient who is less than 1 year old in the Software. The Software provides a mobile app and web interface for patients to record their bleed incidents and infusion medication and share these records with their hospital or healthcare establishment ("Establishment"). The Establishment is responsible for enrolling and maintaining healthcare practitioners and patients. Any patients registered under the Establishment will consent to sharing their personal information (hereinafter: "Patient Information") (full name, email address, phone number, date of birth and weight) and their treatment information (bleed and infusion related information, including but not limited to, site of bleed/infusion, date and time of bleed/treatment, images, product and dosage information) with all Users registered within the same Establishment. Shire does not have access to any patient information unless the patients have provided consent, and will not intervene with the enrolment, management or removal of Users from the Software. Shire is responsible for the maintenance and resolution of any technical and administrator issues on the Software, and as such, will have full administrative privileges on the Software.
In order to use the Software, Users need to set up an account. To set up the User account, the following Personal Information about the User needs to be entered in the Software: (i) first, middle (optional) and last name; (ii) salutation; (iii) email; and (iv) phone number(collectively, "User Personal Information").
Each User can access his or her User account by means of a User ID and password. After logging-in to his or her User account, the User can view Patient Information shared with the Establishment, and create rule based alerts against patients. The information provided by the Software is not intended to replace the professional judgment of the caring physician, pharmacist or other qualified healthcare professional who is responsible for prescribing and dosing medication..
Information in the Materials may not be current and may be superseded by more recent information published by us. Users are responsible for verifying that they have consulted the most recent Materials on our website.
User use
You, as a User of the Software, are responsible for maintaining the confidentiality of your User ID and password. You are also responsible for all uses of your User ID and password whether or not authorized by You. If you are a User's personal representative, you represent that you have the User's permission to use the Software on his or her behalf. Furthermore, You are also responsible for protecting the confidentiality of the information displayed on the screen after you login with your User ID and password. Shire is not, and You acknowledge that Shire is not, liable or responsible for any losses caused by any unauthorized use of your User ID and password. When you are ready to leave the Software, remember to always use the "Log Off" button and then exit your browser, since this will help to protect the confidentiality of the information accessible on your account.
Shire is providing You access to the Software as a User affiliated with your Establishment. The data processing necessary to provide this service (i.e. creating and managing User accounts; viewing patient data; and monitoring and managing Software usage) is performed by Shire on Your (in relation to User Personal Information) and the patients' (in relation to Patient Information) behalf and in accordance with Shire's Privacy Policy.
Your User Personal Information may also be accessed by other processors who assist Shire in the resolution of purely technical issues. These processors may be based outside of the country in which you reside in countries which do not have data protection laws considered to be equivalent to those under applicable local law. However, such processors are required by Shire to implement appropriate safeguards to ensure that Your User Personal Information is adequately protected. You may contact Shire using details provided in Shire's Privacy Policy should You wish to obtain a copy of the appropriate safeguards that are in place.
Use of Materials
Unless otherwise noted, all Materials are copyrights, trademarks, trade dress and/or other intellectual properties owned by, controlled by or licensed to Shire or third parties (hereinafter, the "Third-Party Providers"). Except as stated herein, and to the extent permitted by law, none of the Materials may be copied, reproduced, distributed, republished, downloaded, displayed, posted or transmitted in any form or by any means, including, but not limited to, electronic, mechanical, photocopying, recording, or otherwise, without the prior express written permission of Shire or the Third-Party Provider. You may print and may download copies of Materials from the website for your personal reference, reference by other Establishment Users, or reference by your patients. You must not modify the paper or digital copies of any Materials You print or download in any way, and You must not use any illustrations, photographs, video or audio sequences, or any graphics separately from any accompanying text. You also may not, without Shire's prior express written permission, "mirror", screen-scrape or frame by any other similar method, any Material contained on this Software on any other server. Any use of these Materials on any other website or networked computer environment for any purpose is prohibited. Any unauthorized use of any Materials contained on this Software may violate copyright, trademark, and other laws, including but not limited to laws of privacy and publicity, and may result in severe civil and criminal penalties.
We do not transfer title to the Software to You. You own or are responsible for the medium or electronic device on which it is viewable or recorded, but we (or our Third-Party Providers) retain full and complete title to the Materials and all intellectual and industrial property rights therein. You are also solely responsible for the Software's compatibility, ability to function and interface with your medium or electronic device. Shire reserves all rights not expressly granted to You.
Service Availability
Shire provides reasonable efforts to ensure that the Software functions properly and in a timely manner. However, Shire does not guarantee the availability of the Software at all times. Shire frequently updates the Software and the website may be temporarily unavailable for scheduled or unscheduled maintenance by Shire or third party suppliers, or for other causes beyond Shire's reasonable control.
Compliance with law
Shire declares that the Software complies with all applicable laws. Shire also declares that its processing of personal data complies with applicable data protection and privacy laws.
Shire makes no warranty or guarantee relating to the Software except for (i) those guarantees of legal compliance set out in these Terms of Use; and (ii) those guarantees and warranties that Shire cannot exclude due to the operation of law which applies in the relevant jurisdiction where the User accessing the Software is located.
Defense of third party claims
The Establishment will defend Shire, its affiliates, officers and employees against any claims by third parties, including patients, relating to the Establishment's or Users' use of the Software, unless such claim relates to a fault committed by Shire.
Applicable Law
The applicable laws of the country in which You are accessing the Software govern these Terms of Use without reference to any conflict of law principles. If any provision of these Terms of Use shall be deemed unlawful, void, or for any reason unenforceable, then that provision shall be deemed severable from these Terms of Use and shall not affect the validity of any remaining provisions. These Terms of Use (and the documents referred to herein) constitute the entire agreement between You and Shire. The Software contains information about products, which may or may not be available in any particular country, and if applicable, may have received approval or market clearance by a governmental regulatory body for different indications and restrictions in different countries. Each country has specific laws, regulations and medical practices governing the communication of medical or other information about medical products on the Internet. Nothing herein should be construed as a solicitation or promotion for any product or as an indication for any product that is not authorized by the laws and regulations of the country where You reside.
Confidentiality and Security on the Internet
Shire has taken measures it believes are appropriate or are commonly accepted to ensure the security and confidentiality of any information that You provide to the Software. For that purpose Shire shall safeguard User Personal Information and Patient Information and prevent illegal processing and illegal access by taking all necessary technical and administrative measures. However, the Internet is not an absolutely secure medium, and is not under Shire's control. Use of the Internet is solely at your own risk and is subject to applicable laws and regulations. For details of the way in which User or Patient Information is collected, stored, used, disclosed and processed in the context of the Software, please refer to the Zero Bleeds Privacy Policy.
Termination of Accounts
Shire and/or your Establishment may terminate your access to any part or all of the Software and any related service(s) at any time if you breach these Terms of Use or your obligations relating to Patient Information under the Privacy Policy. Shire reserves the right without explanation, to deny access to any User who is suspected of unlawful activity including unlawful or unauthorized use of the User ID and password for that User, and to report this activity to the proper authorities. If you object to Shire's use of your User Personal Information then Shire may terminate your access to the Software. Shire will have no obligation to notify any third parties nor will Shire be responsible for any damages that may result or arise out of termination of a User account. Notwithstanding anything contained herein to the contrary or otherwise, upon the termination of the User account, Shire shall not be liable to any Establishment because of such termination for compensation, losses, reimbursement or damages on account of the loss of prospective profits, goodwill or commitments made by or on behalf of the Establishment, or for any other reason whatsoever flowing from such termination; provided, however, that the termination of these Terms of Use shall not release the Establishment from its obligations and liability to Shire with respect to any monthly or transaction fees that became due and owing prior to such termination. The limitation of liability set forth above shall apply to any claim, action or proceeding prosecuted by the Establishment as a result of Shire's termination of the User account.
Variations to these Terms of Use
Shire may, from time to time, make changes to these Terms of Use. Where Shire wishes to amend these Terms of Use Shire shall notify You in advance through the website associated with Zero Bleeds and any amendments can be validly accepted by any electronic means such as ticking a box in an information pop-up window in Zero Bleeds. You will be asked to agree to the changes before entering the site on the date of notice.